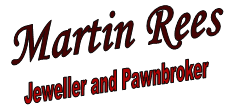 Sorry, that link no longer works.
It's likely the information you want is still there, it's just the link now has a different name.
However if you were looking for information about the Wrexham Wedding Trail, some pages relating to last year's event have been deleted.
This year the event will be held on 24th and 25th January 2015.
Click here for further details about the wedding trail.
In 5 seconds you will be re-directed to our index.
If that does not work, click on reesjeweller.co.uk/index